Board of Directors Candidates

Lars Ames
My name is Lars Ames and I would appreciate your vote in order to serve on the PSIA/ AASI-W Board of Directors. I have spent the last 16 years of my career working in the Snow Sports instruction industry as an instructor, supervisor, and staff trainer. In my current role as a supervisor in the Squaw Valley Ski and Snowboard School, I have the opportunity to give back to instructors and the lesson taking public in the form of mentorship, staff training, and quality control.
Finding ways to give back to my fellow instructors and community is a true passion. Another way I have done this was serving as a board member for the Tomlinson-Parker Scholarship Fund, a scholarship whose purpose was
to provide financial assistance to instructors seeking certification and other professional development goals. Join- ing the PSIA/AASI-W Board of Directors would allow me the opportunity to give back to our community on a much larger scale.
As a board member, I would like to work with others to drive enrollment of new members and find ways to encourage former members to return to the division. I will work to make sure that all parts of our divisional community including long-time pros, member schools and the lesson taking public are included and welcome to participate. I will work to help create events and standards that reflect inclusiveness, and realistic competencies. I will not lose sight of the fact that the lesson buying public is the reason we all get to do what we do, and their needs should be a significant driving force on what we deem important as an organization.
Thank you for reading and I appreciate your vote. I hope to serve you well as a member of the PSIA/AASI-W Board of Directors.
Charles B. Golson MBA, CPA, CMA, PMP
MY PROFILE
A solution-driven leader with 25+ years of financial/project management experience in construction (Bechtel), technology (Xerox, Electronic Arts) and health care (Kaiser Permanente, OHM Remediation). Track record of project managing multi-faceted projects from inception to completion. Demonstrated problem-solving, identification and communication of critical data/drivers to a team and senior managers. CPA adept at proposing, evaluating and selecting financing and
accounting alternatives to analyze expenses, reduce cost and/or structured financing. History of selecting and implementing financial systems and software to improve organizational capabilities and reduce costs. Known for
developing and simplifying process improvements and facilitating change management efforts. Known for development, training and team-building for staffs of 1-250. Problem Solver.  Retired and a Ski Instructor – Alpine Level 2 and Children's Specialist 1 and Senior Level 1
My Platform for PSIA-W BOD.
Want to find ways to spend the accumulated $200,000.00 in the Educational Foundation on better educational material and programs, more clinics, and other programs There is no reason just to accumulate money when it could be spent on enhancing education in the Division.
Want to determine and fix the low 40% and 10-15% pass rates (Alpine) to 80-95% with better educational programs and more disciplined approach to meet or exceed the National Standards.  It is not prudent to expect members to spend their hard earned money to "attempt" to pass Certification exams.
Want to hold frequent focus groups with members to identify and prioritize problems for the PSIA-W boar I want to listen to the membership.
Want to work on establishing progressive membership dues based upon ability to pay which focuses on younger members and increases their
Want to require all clinics to have a specifically detailed write-up and expected takeaways to increase value of the client-
Want to increase the value of the PSIA-W Membership
Ali Macgrain
Greetings, I am Ali MacGrain. This season is my 42nd winter in the ski industry. I have taught, trained and coached skiing from Scotland to New Zealand, Australia to Switzerland and from Utah to California. I was a PSIA-W examiner from 2007-2011 and over the last 3 winters have been fortunate to be involved with Western Ed-staff again. I have worked in California for 12 seasons, 9 at Mammoth Mountain and 3 at Northstar, California. Currently, I am employed on Northstar's training team, where I coach instructors for the level 3 certification as well as for the Divisional Trainers' Accreditation. Concurrently, I am an examiner with the New Zealand Snowsports Instructors' Alliance and Snowsports Scotland.
My belief is that we the membership, are involved in this industry due to our passion- our passion to ski and ride, teach, be outdoors, to meet new people and form lasting bonds. Being involved in several ski instructor systems, in conjunction with working at various different ski schools across the globe, I have gained useful insight into the direction that the industry is moving, and I believe that by be-  ing more closely aligned with National, in regards to turn mechanics and biomechanics, we can enhance nearly all of these motivators.
It excites me to think of a member who may gain greater enjoyment and progress
in their skiing, riding, and teaching through the understanding of contemporary movements; models of how we as humans learn. As a result of the membership's up-skilling, I envisage a knock on effect to our guests in the form of faster progress and higher levels of competency, adding value to the already great products that are being delivered across the division.
I would be honored for your vote in the upcoming Board of Directors election.
Josh Thompson-Biourre
My name is Josh, but I go by "JTB". I'm a team player; I listen well, I take notes, and I follow through when I commit to a project. I've been a member of PSIA-AASI for 18 years. I work on the AASI-West Tech Team, facilitating certification and educational events. The Western Division of PSIA-AASI is comprised of the very best in the business of Snowsports Education, and I'm very proud to be a part of such a healthy organization.
In the 9 years that I have been involved with the Western Division I have seen our Board of Directors and Staff Members listen to feedback and take action. I've seen our certification processes evolve and become more objective, while still retaining the value of personal coaching that our region holds dear. If given the opportunity to serve on the Board of Directors I would like to continue these good works by volunteering my time to systematically tackle the hurtles our membership experience in connecting to information, understanding certification standards, and preparing for evaluative events.   I would like to start by working with our discipline chairs to create clear learning pathways for members training toward certification. Pathways that compliment our evaluative process, and streamline access to educational resources, so that our members can be better prepared come game day, and our evaluators can have a common resource to lean on when the results aren't so favorable.
I ask for your vote so I can put my talents to good use by developing resources that will benefit our membership for years to come.
Stay happy, healthy, and Stoked!
JTB

Corey Lennon
Since I have become a member of AASI, I have devoted myself to becoming a better instructor for my mountain. I have made it my goal to attain my Level 3 this season. I have also made it a point to train my instructors to the best of my ability.
I also run an In-House Level 1 training every year.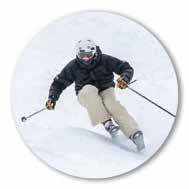 Rachel Bauer 
People are my passion. I love working with and facilitating people in new and old projects, streamlining our efforts and collaborating ideas and decisions. I feel I would be an asset to the Board of Directors and our membership because
I keep my promises to others. This is easy to do when we (as a Board) focus on small, incremental goals. So far in my ex-perience with working with this group and our membership, there have been many opportunities to feel the satisfaction of a job well done. This focused intent has proven to be beneficial to my success and maintains my high level of reliability.
I hope to continue to work with the Board and the Western Division membership so to cultivate maximum productivity within myself.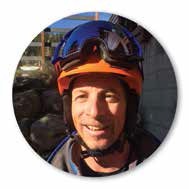 Terry Peters
Hello, my name is Terry Peters. I work full time at Northstar California as a trainer and as an instructor.
I have been on Ed Staff since 2003, and I wish to be a voice for our members and instructors. For those of you who don't know me, I am known as the Energizer Bunny. I have been putting a lot of thought into what I can do to make our division and industry more successful, appealing, and beneficial to our current membership and future membership. I would like to take this energy and passion I have and see the PSIA grow so that there are accessible and definable benefits to the membership beyond certification. Life in Resort Towns can be hard; I want to find other ways to make having a life in these amazing areas easier.
Since I am a line instructor, I listen to and most definitely empathize with the challenges and needs of the instructors I work with. I want to bring your voice to the board.
I have tried to be as successful as possible with my experiences in the ski industry. Starting in Canada I worked to get my CSIA Level 3, my Freestyle Cert and my Level 2 Race Coach. Adding my to my development I obtained my PSIA Alpine Level 3, Freestyle Level 3, Children's Specialist Level 2 and Snowboard Level 1. Still looking for ways to develop my knowledge I worked in Australia for 10 years. Working in different countries has allowed me to become open-minded and see many different points of views and needs.
Leigh Pierini
I have been fortunate enough to be a member of this Board since this Spring, 2017.  I currently hold the Member School Chair position. With this role, I am also the Western representative on the National Snowsports Director's Task Force.
In the short time, I have served on the Board, we have made great strides in delivering- ing on the Director's wish list. It would be an honor to continue to serve the membership and the Directors by having a chair on this Board of Directors.
Allie Ace
Lucky to learn to ski at the age of three, I have been addicted to sliding on snow for the past 27 years. The Sierra Nevada mountains are my favorite place to live, work and play. I aim to earn a spot on the PSIA/AASI-W BOD in an effort to help make this division standout from the rest.
As a member of the board, I would represent and serve all interests of PSIA/AASI: instructors, member schools, and educational staff. This is my 12th year and the 15th season working in the snowsports industry. I have taken certification exams, accreditations, validations and attended many educational events.
As a cross-discipline member, A3 and SB1, I hope to highlight the best aspects of each and bring them together to make us stronger. As a CS2 and FS1, I am educated in various aspects of our sport and able to quantify the importance of each.
Not only do I bring experiences in the field, but also a background in business, a B.S. in Finance and Master of Tourism Administration. My reach extends as a Learn to Ski and Snowboard Month Ambassador to a current Far West Skiing BOD Member and USSA Level 300 Coach.
My passion has led me to chase endless winter. I have coached and taught all age groups and ability levels. I've also worked at a variety of resorts within our division, raising awareness of your needs. If elected, I hope to serve you by helping elevate this division to the next level by increasing membership and its value. As a member of the PSIA/AASI-W BOD, I would bring new energy and enthusiasm to the team along with hard work and dedication. Thank you for your support
Artie Castro
My name is Artie Castro, and I have had the pleasure of serving on the Board of Directors for the past 5 years first serving as the Member School Chair and now as the Snowboard Vice President. I have also had the opportunity to serve on the Education Foundation Board during this time as well.  I am asking for your vote so that I can continue to serve you the members who play an integral part to the success of PSIA/AASI Western Division. I have had the opportunity to be a member of this fine organization for 28 years and have seen how PSIA/AASI helps our members with so many opportunities within the Snowsports Education Community and would like to continue this tradition. As an Alpine Level 3, Children's Specialist Level 2, Freestyle Specialist Level 2, Snowboard Level 3, and a member of the AASI Western Division Ed Staff, I have benefited greatly by my affiliation with PSIA/AASI and want to continue to help others do the same as a Board Member of this amazing organization. Thank you for your consideration and thank you for the opportunity that you have given me to serve you these past 5 years.
Email Artie @ artiecastro@gmail.com
Vote 4 Artie