When:
December 9, 2017 @ 8:30 am – December 10, 2017 @ 4:00 pm
2017-12-09T08:30:00-08:00
2017-12-10T16:00:00-08:00
Cost:
$50/Day ($150/day non members)
Here's your invitation to attend the 2017 PSIA – Western Division Fall XC Symposium. 
Dates for this year's event are December 8, 9, and 10.
EVENT LOCATION UPDATE: AUBURN SKI CLUB
Things begin on Friday evening at 5:30 PM at the Tahoe Donner XC Adventure Center.  Greg Rhodes from the PSIA XC Demo Team, our guest clinician this year, will present a talk on Sports Nutrition.  After his talk will be a social hour.  The Friday evening event is free and open to the public. Clinics begin on Saturday morning and will go on Sunday afternoon.  Morning and afternoon clinics are planned for each day.  The cost for this year's event has been reduced to $50 per day for the early sign-ups.  It goes up to $60 per day on December 6th.  The goal is to make this the most well-attended symposium in memory.  We hope to see you there.
More about our featured Guest Clinician: Greg Rhodes Ph.D., CSCS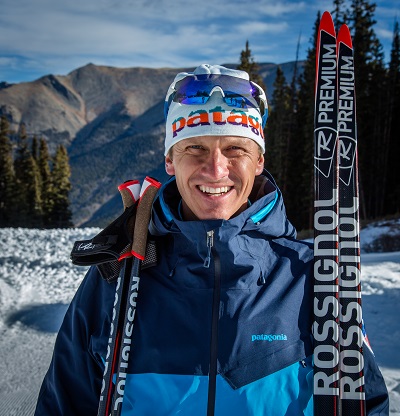 Greg Rhodes is a current member of the PSIA Cross Country National Team. Greg is originally from Minnesota and started Cross Country skiing as a young child. He competed in Cross Country ski racing in high school and throughout college. Greg has taught Cross Country skiing, Snowboarding, and Alpine skiing in Aspen, CO as well as coached Junior and Master's programs in Minneapolis and St. Paul, MN. Greg continues to participate in ski races and has completed 15 American Birkebeiners as well as many other marathon distant races. In addition to being a ski instructor and coach, Greg has a PhD in Sports Performance and teaches college courses as well as is a Strength and Conditioning Coach.
Current Agenda:
| | | |
| --- | --- | --- |
| AM-Turning Skills for the Track Skier with Peter Mayfield | 12/9/2017 9:00 AM | 12/9/2017 12:00 PM |
| AM-Motor learning, Agility and Skills Model for Skate with Greg Rhodes | 12/9/2017 9:00 AM | 12/9/2017 12:00 PM |
| Cross Country Level 1 Prep with Chauncey Parker | 12/9/2017 9:00 AM | 12/9/2017 4:00 PM |
| PM-Lower Extremity Alignment/Connection for Power Transfer and Balance with Andrea Miller – Skate | 12/9/2017 1:00 PM | 12/9/2017 4:00 PM |
| PM-Personal Skier Improvement for Classic with Greg Rhodes | 12/9/2017 1:00 PM | 12/9/2017 4:00 PM |
| AM-Classic Skiing with the Master with Glenn Jobe | 12/10/2017 9:00 AM | 12/10/2017 12:00 PM |
| AM-Teaching Progressions for Skate with Ben Grassechi | 12/10/2017 9:00 AM | 12/10/2017 12:00 PM |
| AM-Movement Analysis for Classic with Greg Rhodes | 12/10/2017 9:00 AM | 12/10/2017 12:00 PM |
| PM-Beginner Skiers and Coaches/Instructors with Greg Rhodes | 12/10/2017 1:00 PM | 12/10/2017 4:00 PM |
| PM-Downhill Skills for the Track Skier with Urmas Franosch | 12/10/2017 1:00 PM | 12/10/2017 4:00 PM |
| PM-Classic Skiing for the Intermediate Skier with Jane Lester | 12/10/2017 1:00 PM | 12/10/2017 4:00 PM |
http://psia-w.org/psia-w/wp-content/uploads/2017/09/Screen-Shot-2017-09-29-at-11.49.49-AM.png
772
812
psia
http://psia-w.org/psia-w/wp-content/uploads/2015/08/PSIA-AASI-WEST-LOGO-340x156.png
psia
2015-08-08 09:33:38
2017-12-06 10:41:27
Cross Country Symposium