When:
April 26, 2019 @ 8:30 am – April 28, 2019 @ 4:00 pm
2019-04-26T08:30:00-07:00
2019-04-28T16:00:00-07:00
Where:
Mammoth Mountain
Mammoth Mountain
Mammoth Lakes, CA 93546
USA

Cost:
120/day + $15/day lift ticket (paid at resort)

CONVENTION CHAIR MESSAGE – Terry Peters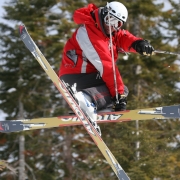 What an amazing season we have had so far! It's that time of year again when we start thinking about attending Spring Convention at Mammoth, April 26-28. This year, I would like to personally invite you to come join our Wild Western Themed Convention. Come dressed up as your favorite wild, wild west character! Will we see the Lone Ranger, maybe Billy the Kid or Annie Oakley?
Get excited for our guest clinicians this year, because we have some big names leading up some of our convention clinics. We have our very own National Team members representing PSIA-AASI West, Heidi Ettlinger, Ryan Christofferson and Josh Spoelstra.
This is a great opportunity for you to ski with and learn from some of the most experienced people that the West has to offer.
Besides our guest teachers, clinics this year will include ski/ride improvement, teaching, and some great indoor presentations.
We will be offering our indoor/outdoor clinic called body awareness.  Paula Smith and Reva Rogers Powell will host this new and exciting clinic, which dives deep into understanding how the internal core can relate to skiing by exploring Pilates movements.
This year the Friday Night kick off party will be at the Rock n Bowl. I sure hope they will allow me to park my horse outside! Bring those costumes on Saturday night as we might be playing some card games to test those card shark skills.
$25 Late Registration fee applies as of Wednesday, April 17th. 
Registration is now Closed. Please contact the office if you have questions at info@psia-w.org
EVENT HIGHLIGHTS
Specialty Clinics
Join national team reps, Ryan Christofferson, Josh Spoelstra and Heidi Ettlinger and learn what went on at Interski this year. Get updates on the teaching skills that nationally and internationally instructors are talking about.  Open to members of all disciplines.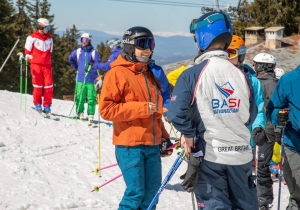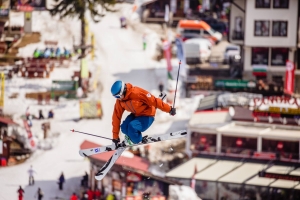 Featured Clinicians
Join our national representatives and former national team member and experience their passion for doing what we all love to do on the snow together.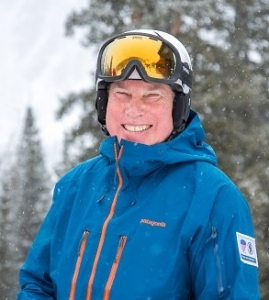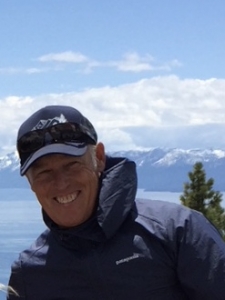 Indoor Clinic
Join us off the snow for our Body Awareness clinic featuring Paula Smith and Reva Rogers. Learn about sports nutrition and pilates and how they can help you with skiing, snowboarding, or any other sport you do!
Parties
April 25th – Early Check-in 5-7pm at Mammoth Mountain Inn, Dry Creek Bar
April 26th – Kick off Party 5:30-8pm at Rock n' Bowl for Bowling, Golf, Games, Pizza and more
April 27th – Apres Party 5:30-8pm at Mammoth Mountain Conference Center for Taco Bar, Raffles and Awards
View the Convention Guide to find out more details:
Convention Guide

Education Foundation
PSIA-AASI Western – Education Foundation Legends Clinic
New at the 2019 PSIA-W Convention is an Education Foundation Legends Clinic to benefit our foundation. The 3-hour clinic has a $25 premium on it which is a direct donation to our PSIA-AASI Education Foundation. In addition, the Western Division will donate another $25 to make a total donation of $50 on your behalf.
The Legends Clinic will be hosted by experienced clinicians John Armstrong, Jack Copeland, and Blaine Loman. We will do a sun-related tour of Mammoth Mountain and discuss recent technological developments and how they relate to the Good Old Days! Big emphasis on cruising, grins and giggles.
Available Friday and Saturday morning at Convention – see you there, and thank you for helping our Foundation. Last year, $6,000 was awarded to 20 members to help them with their educational and certification goals.
Lodging Deals
Mammoth Mountain Inn is offering us a booking discount!
Individuals may book ONLINE until the room block cutoff date, Friday, April 19, 2019 by accessing our online website, https://groups.mammothmountain.com/mammothresort#groupSignIn and using the following information:
ONLINE:
Group ID: 26776
800-MAMMOTH:
Please call 800-MAMMOTH (1-800-626-6684) until the room block cutoff date of Friday, April 19, 2019. For reservations please reference the group name PSIA/AASI Spring Convention or Booking ID: 26776. Reservations are subject to the deposit and cancellation policies quoted online or by the vacation specialist. Please note applicable taxes and fees are subject to change at the time of your stay.
St. Anton Condos
Get a 25% discount on St. Anton Condos. Call 800.821.8761
Cinnamon Bear Inn
Call to inquire about pricing at 760-934-2873. You can visit their website HERE.
http://psia-w.org/new/wp-content/uploads/2015/08/PSIA-AASI-WEST-LOGO-340x156.png
0
0
Kristi J
http://psia-w.org/new/wp-content/uploads/2015/08/PSIA-AASI-WEST-LOGO-340x156.png
Kristi J
2018-08-27 17:30:53
2019-04-22 11:20:01
Spring Convention