When:
2017-10-14T00:00:00-07:00
2017-10-15T00:00:00-07:00
Where:
Lake Tahoe Community College
1 College Way
South Lake Tahoe, CA 96150
USA

Cost:
$60 ($20 for non credit)
We will be accepting day of registration!
We are pleased to welcome Ron Kipp as our Keynote speaker this October.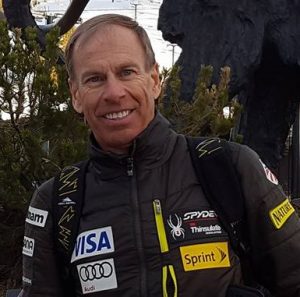 Ron Kipp is the Ski Team Education and Development Manager for Squaw Valley / Alpine Meadows Race Team. Prior to that he was the Alpine Sports Education Manager for the U.S. Ski and Snowboard Association. He did his Ph.D. work in motor control at the University of Utah prior to working with the U.S. Ski Team's Sport Science Department as Director of Athlete Preparation. He has also coached and was the Head Physiologist with the U.S. Ski Team's Men's Alpine World Cup Team, and was Assistant Director of Coaches Education for USSA (United States Ski and Snowboard Association). He has worked with the Norwegian Men's Alpine National Team as an on-hill coach and sport science consultant. For five years he was the Education Manager for PSIA-I (Professional Ski Instructors of America). Ron has written two books, authored or co-authored over 40 scientific published papers, and has given over 100 presentations nationally and internationally on skiing.
Other speakers/topics:
Topic: Performance profile assessment for alpine skiing
Presenter: Chris Fellows
How to use the Performance pyramid program for assessing skills and creating your personalized skiing profile. Step by step process used to identify exercises to enhance those skills and create a personal training program to improve functional movement, including stability and mobility, ski-specific fitness, essential ski techniques, and tactics for performance on all terrains.  Prerequisite Download Total Skiing  – https://www.amazon.com/Total-Skiing-Chris-Fellows-ebook/dp/B0051TYU6K/ref=dp_kinw_strp_1
Topic: Teaching the Fearful Student, Psychology of fear in Skiing
Presenter: Dr. Elissa Slanger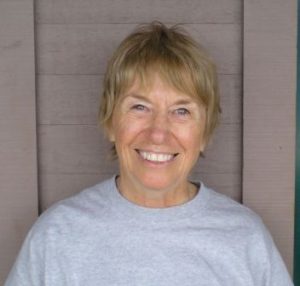 Elissa began skiing in Vermont and New Hampshire in 1954. She joined the Squaw Valley Ski School in 1967, was awarded her PSIA Full Certification (Level III) in 1972. The following season she became an examiner/clinician and in 1974 was elected to the Board of Directors of the FWSIA (PSIA-W). In 1975, recognizing a need that was not being met, Elissa started Woman's Way Ski Seminars, the first women's only ski instruction program. By 1978 she was running the seminars in 10 ski areas across the country, from New Hampshire to California. Her book, Ski Woman's Way, co-authored with Dinah Witchel, was published in 1979. There are now over 200 such programs across the country. As a result of her experiences teaching skiing Elissa became interested in learning theory, in gender differences, and in the factors that motivate people and those that hold them back. In 1983, at the age of 50, she returned to school and was awarded a Ph.D. in Psychology. Elissa is still involved with skiing and ski instruction, working as a Special Instructor on the Squaw Valley Ski School, skiing 3 or 4 days a week, and giving clinics for PSIA/AASI on such subjects as dealing with fear on the slopes, the psychology of the aging skier, and other aspects of sports psychology.
Topic:  Tahoe Snowpack: Feat and famine.
Presenter:   Dr. Benjamin Hatchett; Desert Research Institute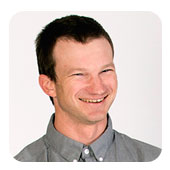 Dr. Benjamin Hatchett has spent the last 20 years examining the Sierra Nevada using observational datasets, fieldwork, numerical hydrologic, atmospheric, and climate models, touring skis or a splitboard, and climbing shoes. His research focuses on the weather and climate extremes of the Great Basin and includes the how pluvial lakes and glaciers responded to the end of the last ice age, characterizing the rain shadow effect, extreme snowfall, rain-on-snow, and drought periods. He is a Postdoctoral Fellow of Meteorology at the Desert Research Institute in Reno and a Comer Climate Science Fellow. His research has been supported by the National Science Foundation, NASA, the National Fish and Wildlife Foundation, and the Tides Foundation.
"The Professional Development Day is made possible with support from the PSIA-W Education Foundation. If you like this event, and want to see more like it, consider making a donation"

Follow the Working Agenda and download the LTCC MAP
http://psia-w.org/psia-w/wp-content/uploads/2017/08/Screen-Shot-2017-08-18-at-12.19.02-PM.png
1224
1582
Kristi J
http://psia-w.org/psia-w/wp-content/uploads/2015/08/PSIA-AASI-WEST-LOGO-340x156.png
Kristi J
2017-08-08 09:33:38
2017-10-13 17:59:56
Western Professional Development Day 2017