Friday AM

John Armstrong-The 5 Fundamentals
Craig Albright-Bumps for AARP members
Chris Fellows-Local only stashes at Squaw

INDOOR Barton Health Angie Hagenah
Friday PM

John Armstrong-Effective Feedback
Craig Albright-The Skills Concept
Chris Fellows-Backcountry Skills inside the resort
INDOOR Barton Health Angie Hagenah
Sat AM

John Armstrong-The 5 Fundamentals
Craig Albright-Bumps for AARP Members
Chris Fellows-Ski Improvement all terrain

INDOOR Barton Health Angie Hagenah
Sat PM

John Armstrong-The 5 Fundamentals

Craig Albright-There's no such thing as bad snow…
Chris Fellows-Working with the sun at Squaw
INDOOR-
PSIA-AASI Past, present and future, Ed Younglove. John Armstrong and Tom Speiss
Sunday AM

John Armstrong- Effective Feedback
Carol Levine-Ski on-piste with Carol

Chris Fellows-Local only stashes at Squaw

INDOOR Barton Health Angie Hagenah
Sunday PM

John Armstrong-The 5 Fundamentals

Craig Albright-Bumps for AARP members

Chris Fellows-Local only stashes at Squaw

INDOOR-Carol Levine, The Teaching, Guiding and Facilitating Continuum
John Armstrong
John will join us for all three days of Convention.
His Clinics:
-Performance analysis & providing effective feedback. Utilizing concepts in the new National Technical Manual, the "DIRT"tool (Duration, Intensity, Rate and Timing) and the framework of observation, analysis, prescription, instruction and follow through. Combo Indoor/Outdoor. Fri PM, Sun PM
-PSIA 5 fundamentals. Overview of new concept and prioritizing of skills. Coaching each participant in fundamentals and performance review. Fri AM, Sat AM
NZSIA Interski Coach and Technical Director 1979-1983
USSA Level 500 Certified Coach and examiner.
French Certified Auxiliere ENSA Chamonix 1974
PSIA Demo Team Selector 1996-2004
PSIA Keynote speech  presenter Crans Montana Interski 2002.
PSIA certified member 46 years.
World Cup Chief of Race 1994, 1996, 1998.
Mammoth Mountain Ski School and Race Dept 40 year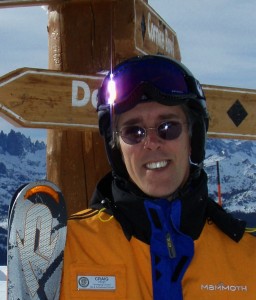 Craig Albright
Craig is the Senior Director of Ski and Snowboard Schools at Mammoth Mountain. He is certified Level 3 in 3 disciplines (Alpine, Snowboard and Telemark) and is a former Alpine and Snowboard examiner. Great to have Craig "on-snow" with us.
He will be offering:
"Bump Skiing for AARP members" Fri AM, Sat AM
"The Skills Concept…the primary colors of Skiing" Fri PM
"No such thing as bad snow…just underdeveloped skiers" Sat PM
Chris Fellows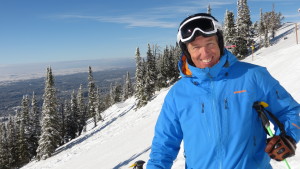 Chris is a co-founder of the North American Ski Training Center, a former National Team member, and his clinics are favorites with the membership
Carol Levine
Carol has been in the ski industry forever … her past experience includes: Instructing at Sun Valley, ID and Beaver Creek, CO. She has worked as a Trainer/Examiner for PSIA-NI and RM. Carol also served as a Training Manager in Vail & Beaver Creek Snowsports Schools. Carol is a past PSIA Alpine Demo Team member and PSIA Alpine Demo Team selector. She is currently an instructor and trainer at Squaw Valley.
Sun AM- Ski On-Piste with Carol
Sun PM- The Teaching Guiding and Facilitating Continuum in Modern Snowsports (indoor) – Experiential Learning De-mystified.
Experiential Learning was the hot topic at Interski.  What's it all about?  How did we get here?  Are we already using it in our lessons?  Join Carol in this inquiry and conversation about our teaching approaches.
Nick Treat
Nick is in charge of Race Camp. Sign up for a clinic or all three days.