Happy Holidays and Thank you for your Foundation Support



We hope you and yours are having a wonderful start to the winter.  The PSIA-W Education Foundation has accomplished much this past year, due in large part to your support.
• We awarded over $2,000 in education opportunities for Western Division professional ski and snowboard instructors, just this week! We will be awarding more scholarships in April.
• Major sponsor of the Professional Development Day held in October, with over 80 participants in attendance
• Financial support for our Alpine Education Staff, to enhance their training event, adhere to current standards, and develop consistency amongst staff while delivering Clinics and Exams
• Sent a number of our Main Educators to the National PSIA-AASI Fall Conference; keeping Western division current with the rest of the nation.
DONATE TODAY: We very much appreciate your financial contributions. Please consider continuing your support of the Education Foundation. Your year- end donation will help us to continue our good work.
You can also contact the PSIA/AASI-W office (530) 587-7642 or mail a donation to 9709 Suite B Hwy 267, Truckee, CA 96161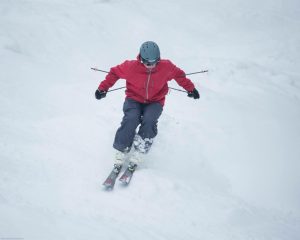 Dan Ray, a recipient of a Scholarship to attend PSIA- Demo team try-outs, states,"Because of the Scholarship, I was able to focus on my best effort at the try-outs. The stress of not having the money to pay for everything wasn't there. I came away from the event with a new understanding of how to best present myself to others. This has helped me immensely in my role as PSIA-W Children's Chair. Thank you, Education Foundation!"
With sincere appreciation for your continued support, we wish you and yours a very safe and happy holiday season.
Best regards,
Jenn Taylor, Bryan Schilling, Artie Castro, Katherine Hayes Rodriguez, and Blaine Lomen
PSIA-W Education Foundation Board of Directors