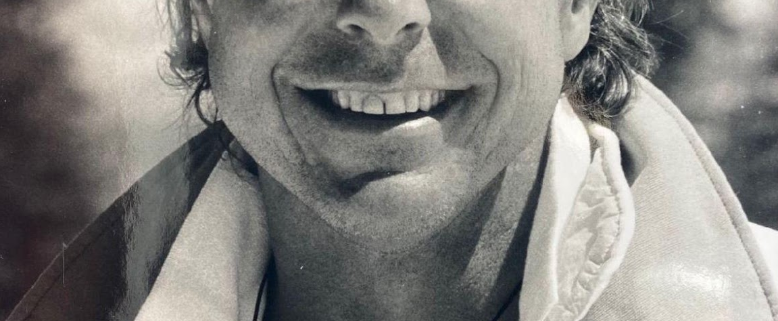 Jack Copeland's World of Skiing

Jack Copeland has left us, much, much too soon. We wanted to have more of Jack and sadly we are not going to have more. However he left us plenty and we have all been enriched and gladdened by having met him, worked with and for him. We somehow enjoyed the Eastern Sierra a lot more when we were around him. He knew things about this place, and indeed, about us, and when he pointed those things out we grew just a little bit more and had fun along the way. Jack was an inspired leader of the Ski School, Human Resources, and as a Senior Manager of the mountain he was a gentleman who stayed true to his principles.
Jack was a kind and generous person. He was funny, and warm and had a great smile. He was intelligent, sensitive, and had a talent for patience and for supporting those who needed a bit of a hand up. We always felt welcomed around Jack and enjoyed playing and learning with him. He enjoyed life, (that was pretty obvious!), and he lived it to the full.
Jack was one of perhaps only a dozen people in the 30,000 members of Professional Ski Instructors of America who was Level Three Certified in Alpine, Nordic and Snowboard. He also had accreditations in Children's, Seniors and Adaptive teaching. He held a ski instructor certification in Canada along with a coach's certification with the Canadian Ski Coaches Federation. Jack directed the Ski School at Diamond Peak and he worked at Mount Hutt in New Zealand as well as a season in Australia. Jack was the chairman of the national PSIA Education Steering Committee which influenced the direction of ski teaching in the entire nation for several decades since his contribution. He also found time to earn a pilot's license, maintain a single digit golf handicap and hike the 210 mile John Muir Trail in both directions!
In recent times Jack worked with Disabled Sports Eastern Sierra to train volunteers in teaching methodology and to work on their personal skiing and demonstrations. He regularly took groups out for Operation Mountain Freedom during Wounded Warriors Ski Week.
Public Service was a natural outlet for Jack Copeland. He served and enriched many non-profit groups including the Mammoth Hospital Board, Mammoth Lakes Foundation, Mammoth Chamber of Commerce and the PSIA Western Division Education Foundation. His ability to understand the needs of groups such as these was impressive, and his contributions were always valuable and useful.
Most of all, in the world of skiing Jack Copeland was a man of infinite curiosity and of continual learning. He was widely read and enjoyed discovering new ideas about teaching, learning and ski technique. He was always working on his own skiing and loved nothing more than to make high speed GS turns on firm snow and feel the ski arcing beneath him. Kind of like flying.
Jack Copeland was a wonderful man and a class act. We miss him immensely and will forever cherish the gifts he gave us all. And, Kathy, we love you very much and we will continue our adventure with you here in Mammoth.

John Armstrong
February 25th, 2020.
http://psia-w.org/new/wp-content/uploads/2020/03/Screen-Shot-2020-03-06-at-11.11.15-AM.png
1068
778
Kristi J
http://psia-w.org/new/wp-content/uploads/2015/08/PSIA-AASI-WEST-LOGO-340x156.png
Kristi J
2020-03-06 11:38:36
2020-03-06 11:43:34
Remembering Jack Copeland