You best source for information, conversation, meet ups, product reviews and more.
Event Descriptions
Certification Tracks
Reference Materials
Event Results
Apr
21
Fri
Spring Convention

@ Mammoth
Apr 21 @ 8:30 am – Apr 23 @ 4:00 pm

Special Guests: Come ski with Marco Sullivan and Anna Goodman
Clinics and Schedule? Convention Details

Lift Tickets are $ 15 for each day you are REGISTERED. Buy at Mammoth.
Register before April 1st to receive a commermorative t-shirt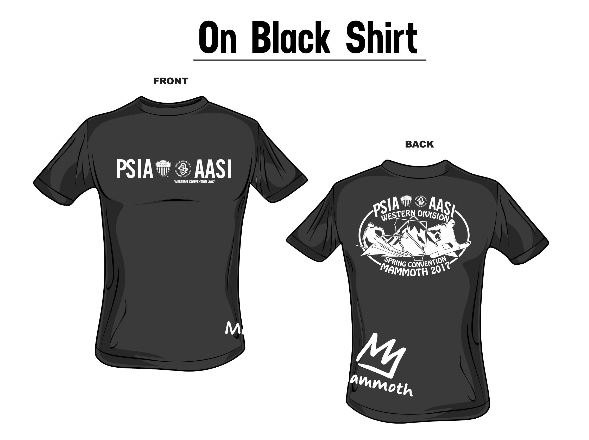 . Parties are included in all Registration Packages except for Simple Sunday.  Guests are welcome to attend the parties for $25 at the door.  Day of Registrations are welcome if space is still available for $200/day.
Lodging-Book early to guarantee a spot at one of the Mammoth lodging options. Call 1(800) Mammoth (800) 626-6684. Use Booking ID # 22280, PSIA-AASI Spring Convention. Great deals on rooms at the Mammoth Mountain Inn and Lodge.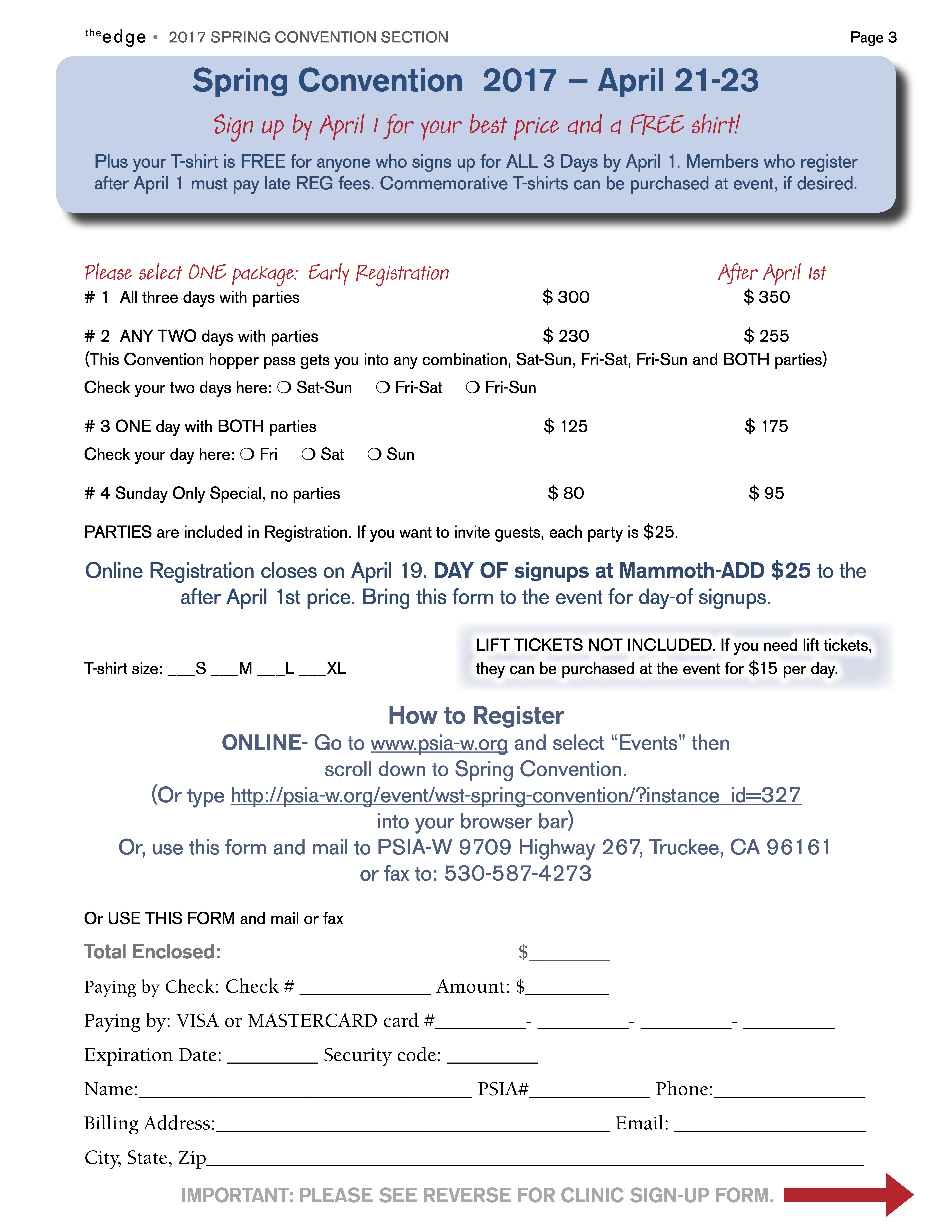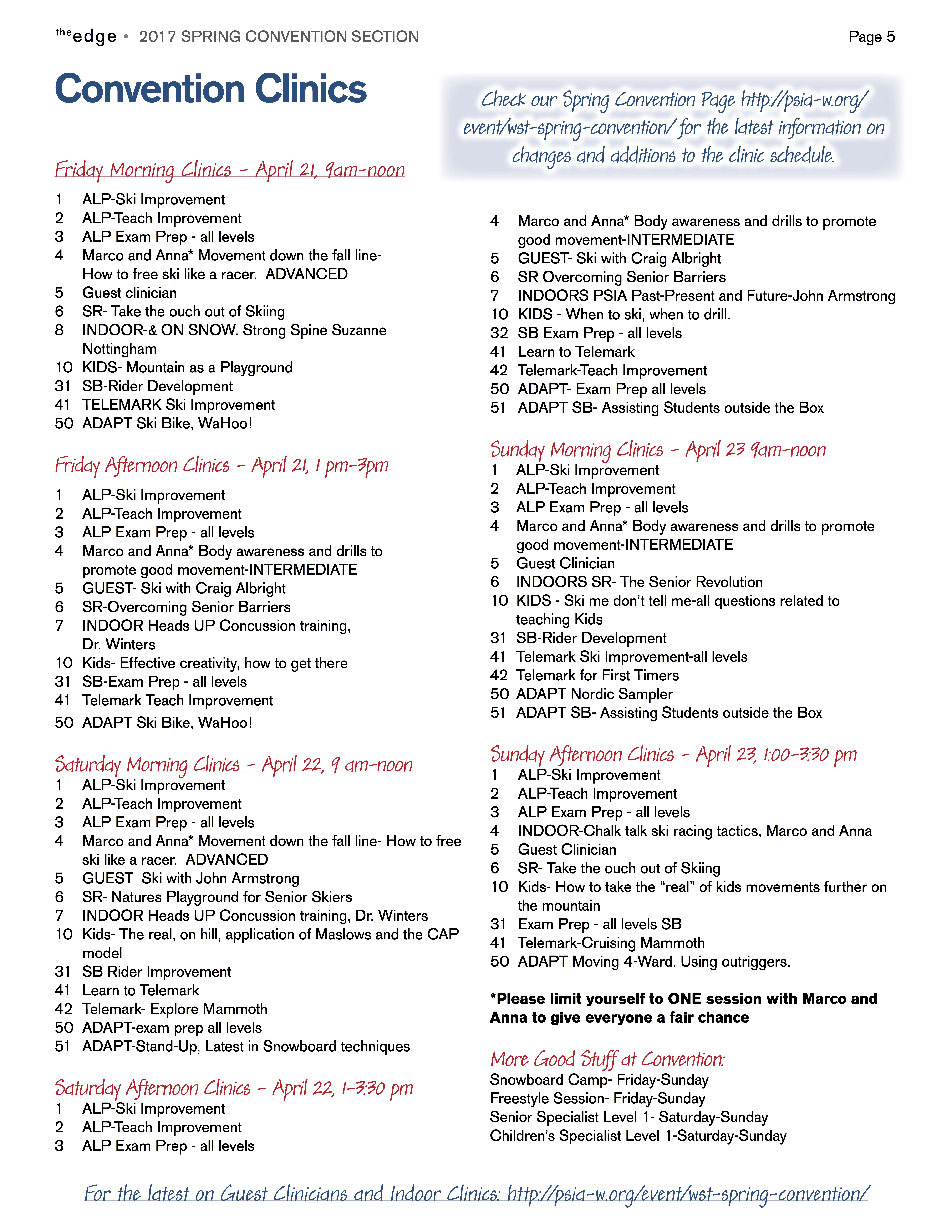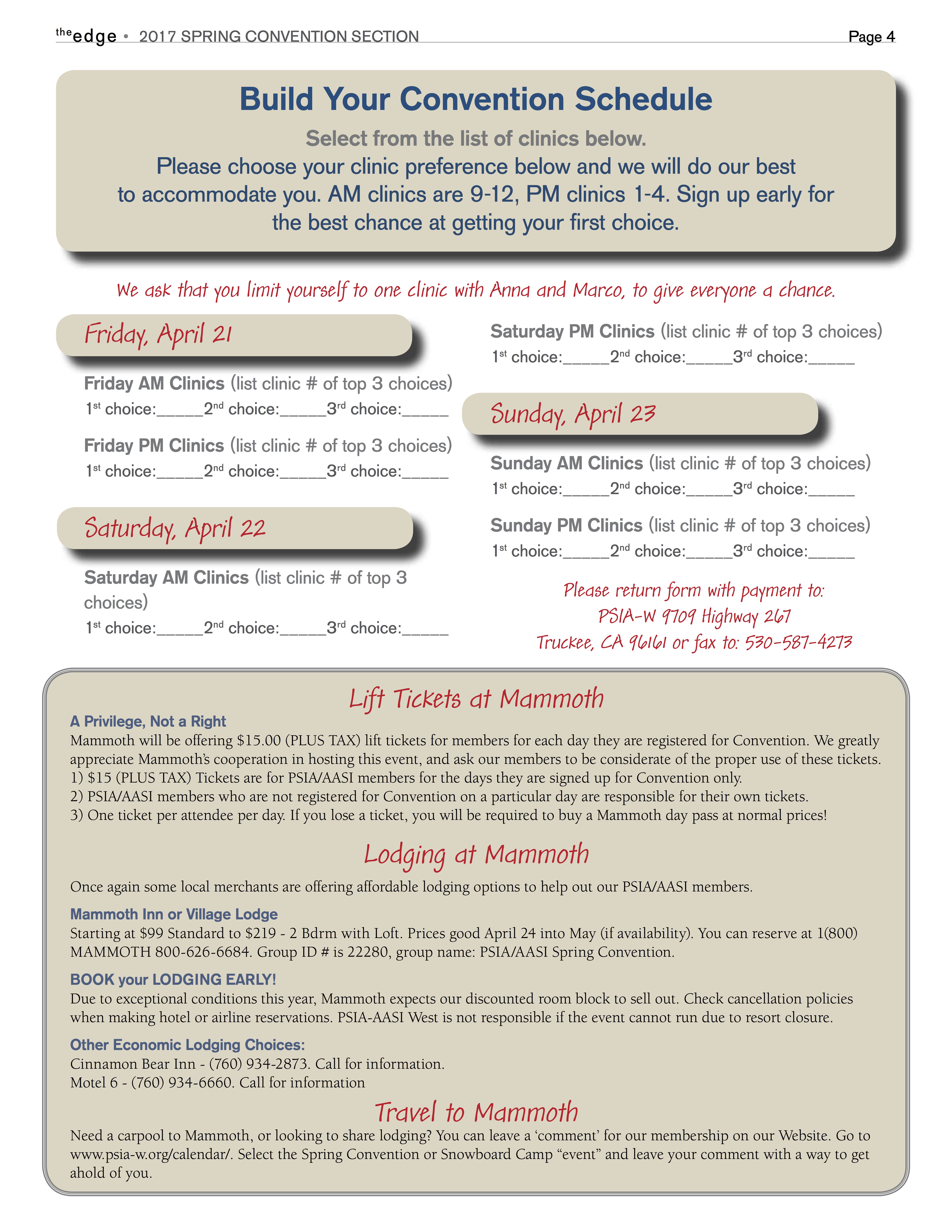 2017SpringEdge2-26
Subscribe to filtered calendar
ADAPTIVE NEWS
Insight, tips, advice, inspiration and resources to help you. Contact Dan Stormer your Adaptive VP danstormer@hadstormer.com