Oct
14
Sat
Western Professional Development Day 2017

@ Lake Tahoe Community College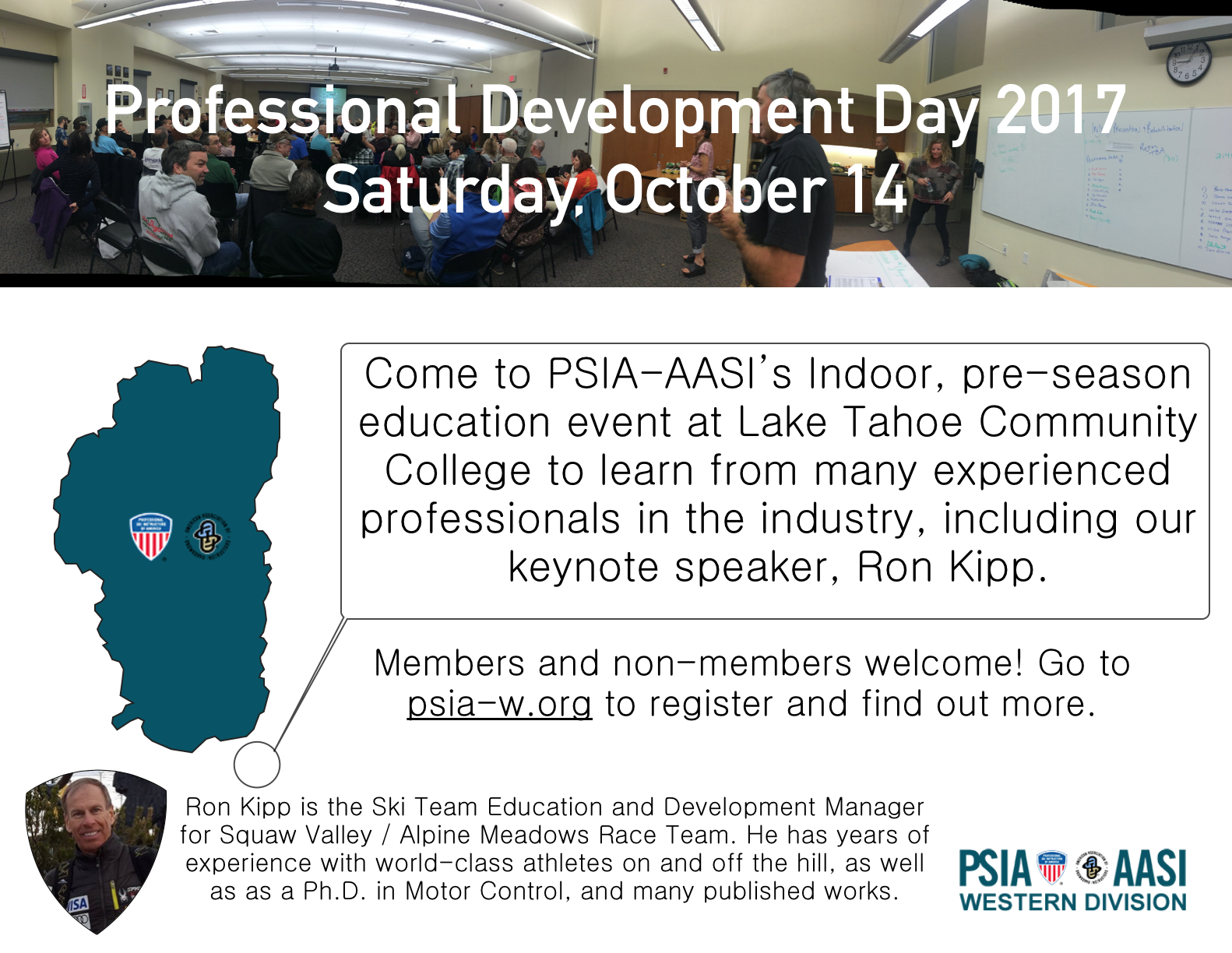 *note – non member price is $60 for the day.
We are pleased to welcome Ron Kipp as our Keynote speaker this October.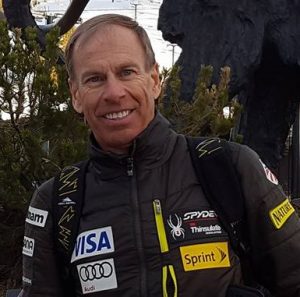 Ron Kipp is the Ski Team Education and Development Manager for Squaw Valley / Alpine Meadows Race Team. Prior to that he was the Alpine Sports Education Manager for the U.S. Ski and Snowboard Association. He did his Ph.D. work in motor control at the University of Utah prior to working with the U.S. Ski Team's Sport Science Department as Director of Athlete Preparation. He has also coached and was the Head Physiologist with the U.S. Ski Team's Men's Alpine World Cup Team, and was Assistant Director of Coaches Education for USSA (United States Ski and Snowboard Association). He has worked with the Norwegian Men's Alpine National Team as an on-hill coach and sport science consultant. For five years he was the Education Manager for PSIA-I (Professional Ski Instructors of America). Ron has written two books, authored or co-authored over 40 scientific published papers, and has given over 100 presentations nationally and internationally on skiing.
Other speakers/topics:
Dr. Elissa Slanger, The psychology of fear in skiing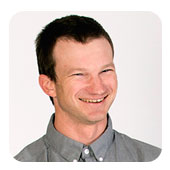 Dr. Benjamin Hatchett has spent the last 20 years examining the Sierra Nevada using observational datasets, fieldwork, numerical hydrologic, atmospheric, and climate models, touring skis or a splitboard, and climbing shoes. His research focuses on the weather and climate extremes of the Great Basin and includes the how pluvial lakes and glaciers responded to the end of the last ice age, characterizing the rain shadow effect, extreme snowfall, rain-on-snow, and drought periods. He is a Postdoctoral Fellow of Meteorology at the Desert Research Institute in Reno and a Comer Climate Science Fellow. His research has been supported by the National Science Foundation, NASA, the National Fish and Wildlife Foundation, and the Tides Foundation.
"The Professional Development Day is made possible with support from the PSIA-W Education Foundation. If you like this event, and want to see more like it, consider making a donation"

Subscribe to filtered calendar
ADAPTIVE NEWS
Insight, tips, advice, inspiration and resources to help you. Contact Dan Stormer your Adaptive VP danstormer@hadstormer.com