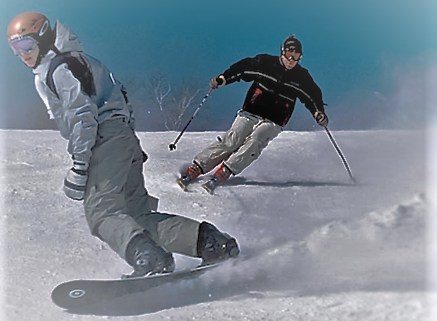 Thank you everyone for running for or voting in our members of our Board of Directors election. There are 3 who were re-elected, and one new member, Terry Peters. You can find out more about each member here.
Re-Elected:
Artie Castro
My name is Artie Castro, and I have had the pleasure of serving on the Board of Directors for the past 5 years first serving as the Member School Chair and now as the Snowboard Vice President. I have also had the opportunity to serve on the Education Foundation Board during this time as well.  I am asking for your vote so that I can continue to serve you the members who play an integral part to the success of PSIA/AASI Western Division. I have had the opportunity to be a member of this fine organization for 28 years and have seen how PSIA/AASI helps our members with so many opportunities within the Snowsports Education Community and would like to continue this tradition. As an Alpine Level 3, Children's Specialist Level 2, Freestyle Specialist Level 2, Snowboard Level 3, and a member of the AASI Western Division Ed Staff, I have benefited greatly by my affiliation with PSIA/AASI and want to continue to help others do the same as a Board Member of this amazing organization. Thank you for your consideration and thank you for the opportunity that you have given me to serve you these past 5 years.
Email Artie @ artiecastro@gmail.com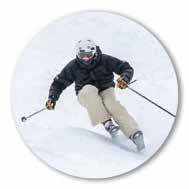 Rachel Bauer 
People are my passion. I love working with and facilitating people in new and old projects, streamlining our efforts and collaborating ideas and decisions. I feel I would be an asset to the Board of Directors and our membership because
I keep my promises to others. This is easy to do when we (as a Board) focus on small, incremental goals. So far in my ex-perience with working with this group and our membership, there have been many opportunities to feel the satisfaction of a job well done. This focused intent has proven to be beneficial to my success and maintains my high level of reliability.
I hope to continue to work with the Board and the Western Division membership so to cultivate maximum productivity within myself
Leigh Pierini
I have been fortunate enough to be a member of this Board since this Spring, 2017.  I currently hold the Member School Chair position. With this role, I am also the Western representative on the National Snowsports Director's Task Force.
In the short time, I have served on the Board, we have made great strides in delivering- ing on the Director's wish list. It would be an honor to continue to serve the membership and the Directors by having a chair on this Board of Directors.
And a warm welcome to new Board member Terry Peters.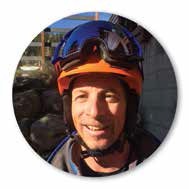 Terry Peters
Hello, my name is Terry Peters. I work full time at Northstar California as a trainer and as an instructor.
I have been on Ed Staff since 2003, and I wish to be a voice for our members and instructors. For those of you who don't know me, I am known as the Energizer Bunny. I have been putting a lot of thought into what I can do to make our division and industry more successful, appealing, and beneficial to our current membership and future membership. I would like to take this energy and passion I have and see the PSIA grow so that there are accessible and definable benefits to the membership beyond certification. Life in Resort Towns can be hard; I want to find other ways to make having a life in these amazing areas easier.
Since I am a line instructor, I listen to and most definitely empathize with the challenges and needs of the instructors I work with. I want to bring your voice to the board.
I have tried to be as successful as possible with my experiences in the ski industry. Starting in Canada I worked to get my CSIA Level 3, my Freestyle Cert and my Level 2 Race Coach. Adding my to my development I obtained my PSIA Alpine Level 3, Freestyle Level 3, Children's Specialist Level 2 and Snowboard Level 1. Still looking for ways to develop my knowledge I worked in Australia for 10 years. Working in different countries has allowed me to become open-minded and see many different points of views and needs.
Their roles will begin April 26th at noon.
http://psia-w.org/new/wp-content/uploads/2016/08/Snowboard-Skier-2.png
386
437
Kristi J
http://psia-w.org/new/wp-content/uploads/2015/08/PSIA-AASI-WEST-LOGO-340x156.png
Kristi J
2018-04-09 09:58:49
2018-10-09 12:38:48
PSIA-W welcomes our new board members